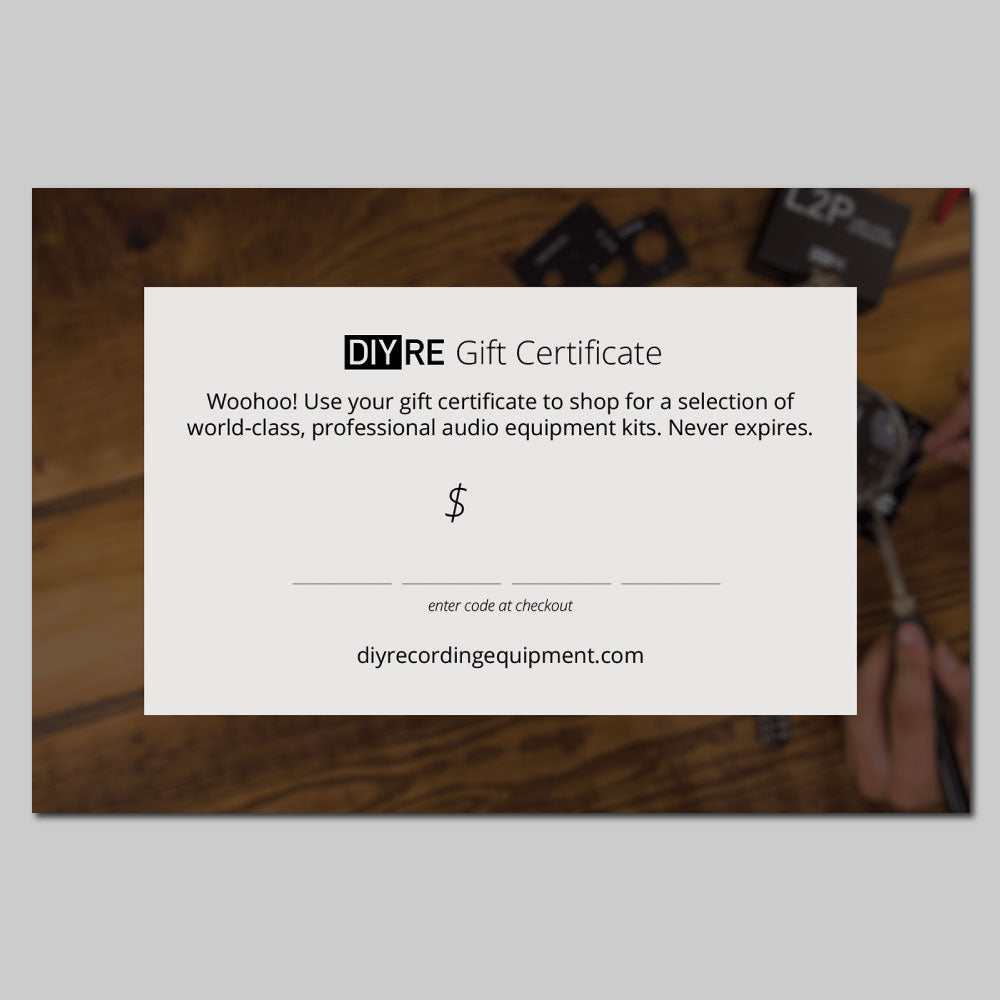 DIYRE
DIYRE Store Gift Card
Want to get a gift for the DIYer in your life, but not sure where to start? Our gift cards are the perfect solution. Just select the amount you'd like above and check out, then your gift card will be emailed to you.
Physical Gift Card Option

We'll be happy to send you a beautiful, physical gift card printed on premium card stock for only the cost of shipping. To receive a physical card with your purchase, add your preferred gift card amount to your cart, then add the free Physical Gift Card and purchase them together. You will still receive a digital copy of your gift card immediately and we will ship your physical card as quickly as possible.
Do gift cards expire?
No, our gift cards have no expiration date.
Can I use a gift card more than once?
Yes, you can use the gift card as many times as you want to utilize the full balance.
Can I return a gift card?
Yes, gift cards are covered by our 30 day return policy.
Can I use a gift card on any item in the store?
Yes, our there are no exclusions or limitations on our gift cards.
Gift Certificate
I've gotten a few of the gift certificates over the years for my son.
Related Products