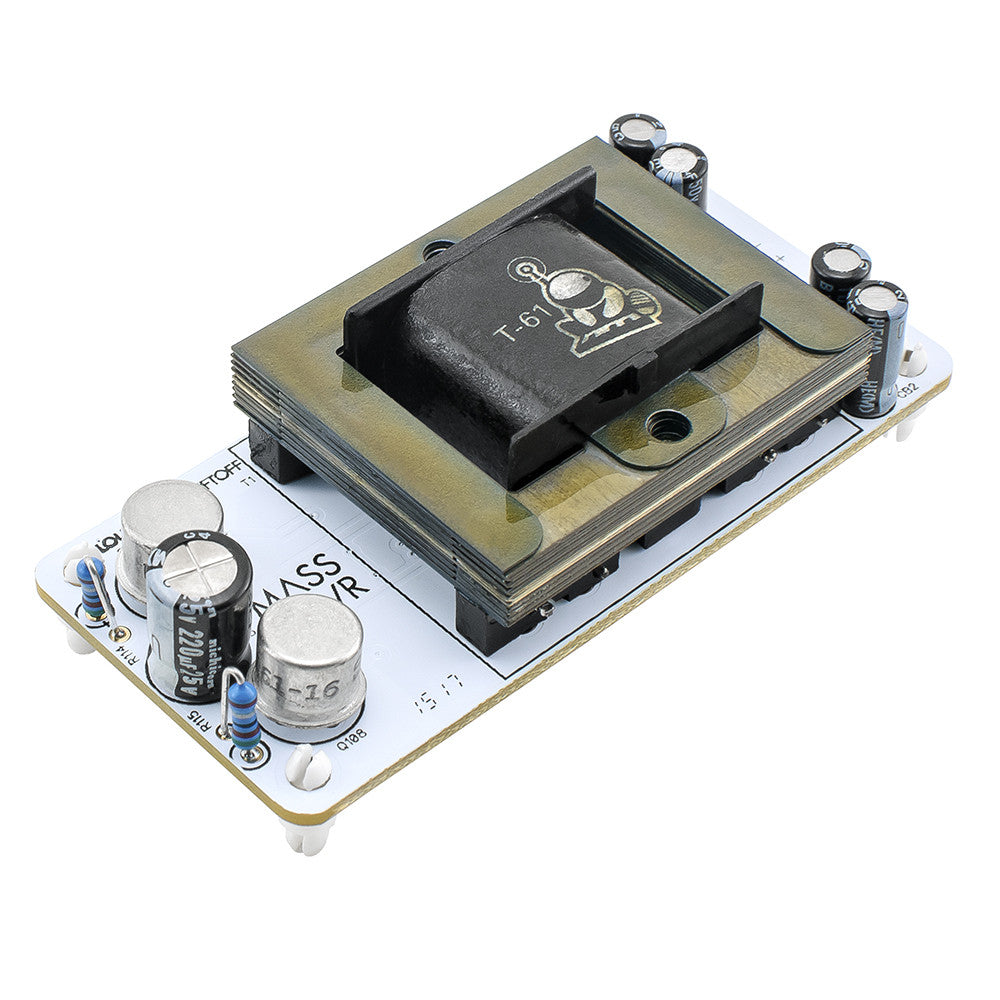 Louder Than Liftoff
Mass Drivr American Console Colour
The Mass Drivr brings classic American console sound to the Colour format. The circuit is inspired by the Model 325 Line Amplifer used throughout vintage API* recording consoles of the 70's. A custom, steel transformer driven by a discrete opamp adds density and weight to everything that passes through it.
Features
Inspired by Model 325 Line Amplifier used in vintage API* consoles
Custom American made steel output transformer
Integrated 2520-style Rogue Six discrete op amp
Assembled and tested by Louder Than Liftoff.
*API is a registered trademark of Automated Processes, Inc.
Awesome product
Wasn't sure what to think about this when I first purchased it. Now I realize why I purchased it, I've been using it on my vocal buss with the tape emulation paired with a retro Doublewide and it makes the vocal so thick and creamy. Cuts out any harshness with subtle distortion and makes for an easy mix.
Love this thing to bits!!!
this has been filling out tone on lead vocals wonderfully since it arrived! works smashingly on drums and bass as an insert too!
Classic Umph
I'm a huge API fan and even side by side, Mass Drivr delivers majorly. From gentle settings to add low end support to medium settings to add more weight and body to even high settings for interesting overload texture - this thing has mojo. I love it and use it on 95% of my tracks when tracking. True workhorse.
Workhorse Colour
I use this colour in a CP5 and use it primarily for reamping bass and all sorts of electric guitars (from clean to heavy). I love what it does to distorted guitars - tames the "wobbely" lomids on palm mutes and gives the guitars a nice gritty/edgy sound!
Related Products