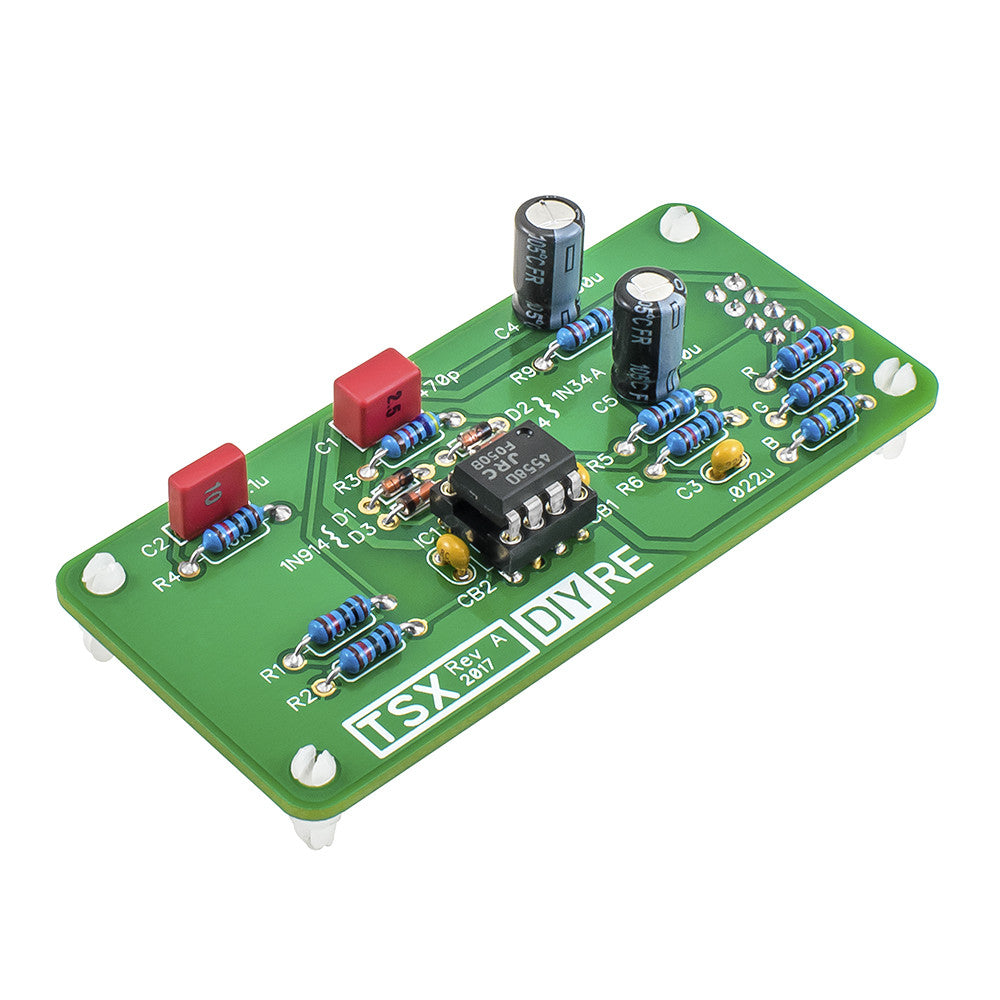 DIYRE
TSX Screaming Overdrive Colour
Full Kit
Step by Step Guide
Beginner
Mixing pros know that guitar pedals aren't just for guitars. Sometimes only a guitar overdrive can provide just the right aggressive distortion that a vocal, snare drum, or bass needs to cut through.
The TSX Colour is a classic pedal overdrive ported to the Colour format and refined to play nice (but not too nice) with any signal you put through it. The TSX features the recognizable, soft clipping of the "green" blues overdrive, dialed in for line-level signals. 
FEATURES
Original soft clipping circuit
Effect ranges from "just a bit of crunch" to full-blown signal destruction
Distortion and frequency response tailored for pro audio
Compatible with the Colour 500-Series Palette
Full, step-by-step assembly instructions and guaranteed support
Best color I've built
This thing is amazing. It's the best sounding one i have in my palette. It's crazy how it crunches drums and basses up. Really nice thing.
Tube Screaming
One of the easier "Colour" cards, went together quickly. Now just gotta find some drums in need of 'grinding'...
Related Products