DIYRE
CTX Transformer Console Colour
Full Kit
Step-by-Step Guide
Supported
Beginner
The punchy, forward sound of a vintage American console.
Transformers and discrete opamps (DOAs) are the core building blocks of the American console sound. The punchy, present sound of those classic 70's consoles derives from the unique character of the DOA and transformer and the complex ways they interact with each other. Countless plugins have tried to imitate this sound, but why imitate when you can have the real thing?
The CTX combines the RED-25 DOA with a Cinemag transformer and then cranks the gain to pack the sound of a channel strip into a single Colour. At moderate operating levels, the module's effect is vanishingly subtle, but makes everything sound more "finished" when stacked over numerous tracks in a mix. As levels increase the transistors of the DOA and core of the transformer saturate, thickening the signal with low-frequency harmonics and natural compression.
MKII Improvements
In 2019 to celebrate the fifth anniversary of the Colour Format, we redesigned the first three Colours, the 15IPS, CTX, and JFT, to use only discrete, class-A transistor circuitry. You could think of this as the opposite of an update—we've revered the technology of the Colours back to the late 60's. The result is an authentic vintage character that's more nuanced and refined.
In the process of revamping the CTX, we realized that incorporating a 2520-style DOA would be a natural choice given the history of API and Cinemag. Thus the CTX went from being a simple transformer Colour to a more full-featured American console Colour.
The DOA adds another layer of saturation that complements that of the transformer. The overall effect is more pronounced than the mkI, with higher harmonic distortion at low levels and the ability to impart noticeable compression effects at high levels.
Features
Transformer wound by Cinemag in California
Steel core emphasizes the phase distortion and hysteresis effects associate with the "iron" sound
Compatible with the Colour format
Red PCB!
Full, step-by-step assembly instructions and guaranteed support
What the Pros are Saying
"CTX may be my favorite of the bunch. As you push the input level, it substantially 'thickens' just about any source. A stereo pair across a drum bus can dramatically change the character of the drums without sounding heavy-handed."
-Scott Evans
TapeOp Magazine (review of the CTX mkI)
Real analog plugins.
Colour is a new format for analog audio gear designed for and by the DIY community. We took our favorite sounding analog circuits and put them on modules that are small, affordable, and swappable.
The Colour format consists of Colours and Palettes:
Colours are ultra-compact, pluggable analog circuit blocks that impart various types of analog color. Check out our ever-growing selection of Colours. Colours can be designed and released by anyone.
Palettes provide controls, power, and support circuitry for Colours. We currently offer the Colour 500 Palette and CP5 Mic Preamp with Colour.
!
You guys suck. Removing my excellent review and never engaging in my positive feedback. Btw, HRK has far more interesting stuff, and I moved over to them... bye bye...
A nice analog PUSH
Really takes the sterile crisp edge off the signal path and adds a "bigness" to my sounds... you can get a throbbing "push" when driven hard. Perfect value since I'll never have an analog console doing MIDI/VSTi based music.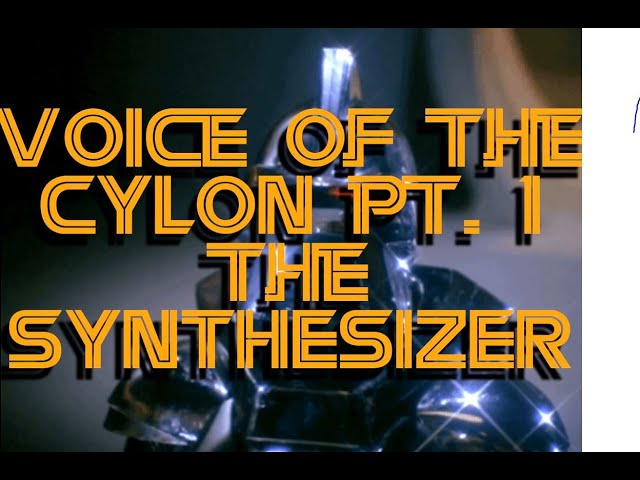 Great saturation
This little unit is legit. Definitely has a sound of its own, a sound that cannot be achieved using saturation plugins (I use avox warm and plug & mix analoger).
It saturates in a way that makes the mix process easy. I tried 5 different mixes of an EDM track, nothing was satisfactory. Ran every element through these modules and the final mix was finished about 3 hours later. Translated perfectly everywhere else.
My usual approach is to turn up the color until I hear audible clipping and then back it off a tick or two. Can also be used for heavy saturation and distortion.
Purchase with confidence and enjoy
Heavy Lifting with American Iron
The idea to pair this Cinemag transformer with a DOA was brilliant because it really boosts this module to a whole other level. True Class A Discrete processing that sounds way more expensive than it is. I've actually switched to this now instead of running stems through my API line amps. Getting another module so I can do more stereo processing with the LTLO Mister Focus as well.
MAN O MAN
ok,,, the good
These things are sweet
So far I put them in my colour palette and tested it on all my group tracks one by one on this song Im working on and it gives it this nice rounded bottom feel to everything, its almost like it cleans up some of the bottom dirt if that makes any sense. It also adds a real silky expensive sheen in the middle to the top, nothing harsh, nice and soft but clear, its definitely doing something to the harmonics but I don't know as thats above my pay grade.
Nice on my drums when dialed in and really nice on keys and everything else. Over all the best way I can describe it is it irons the wrinkles out the music in a nice expensive subtle way. But where it really shines is in the CP5,,, man it does this nice lift, it turns the fat into muscle, meaning it really tightens things up in a smooth thick way with a little bit of glue to go along with it. Im gonna leave it in there from now on.
I feel the CTX MK2 in the CP5 is kind of what the transformer does in the EQP5, it takes it to a whole different level.
ok the bad,,,,
Im gonna need more of them,,,, lol
so its a bad thing for my pocket
Related Products