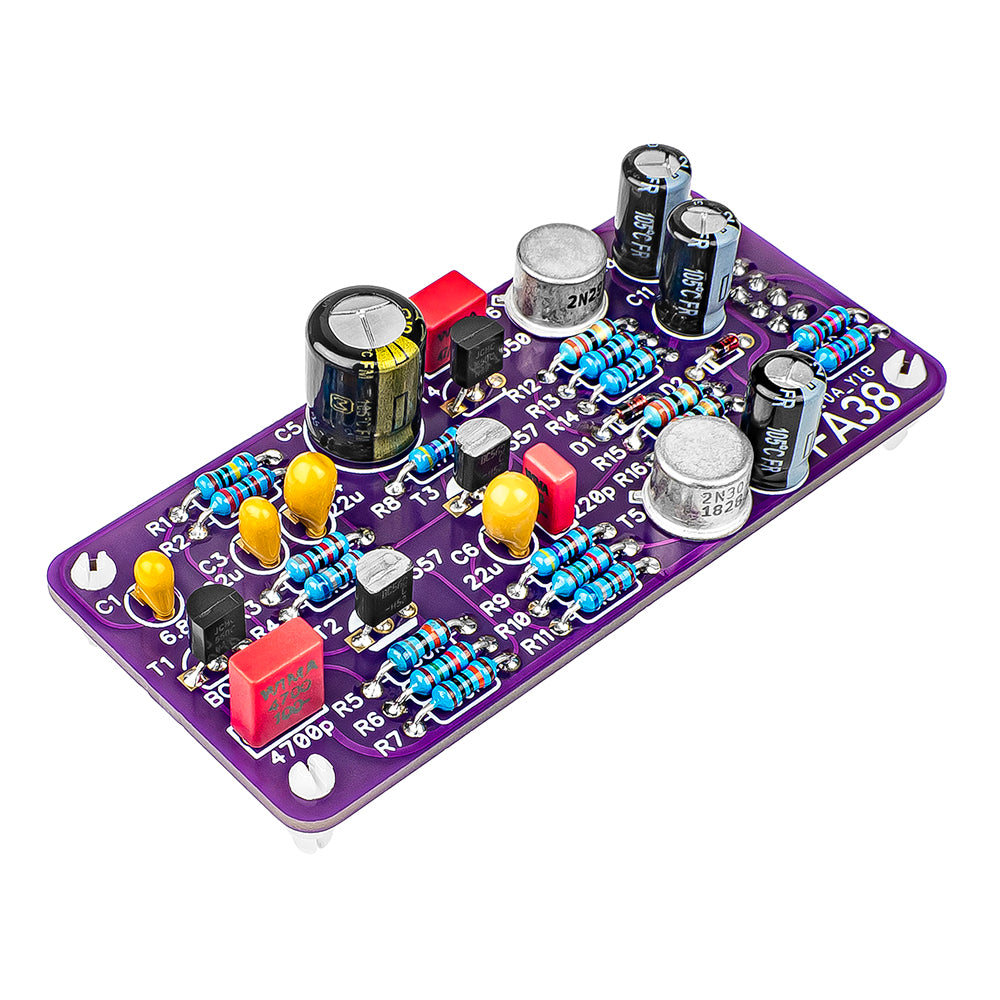 Fetish Audio
FA38 Aubergine Console Colour
Full Kit
Step by Step Guide
Beginner
In 1971 Trident Studios found themselves in need of particular console that nobody else could provide. So they designed their own. The result was the rarest, most mythical range of consoles ever made. Only 13 of these purple consoles were ever delivered, but the beautiful sound of its preamps and EQs was enough to cement their place in recording history.
The FA38 is a loving recreation of the most colorful circuitry from this console's channel strip. Everything that passes through this class-A transistor circuit sounds a bit fuller, wider, and more finished. And at very high gains, the circuit breaks up beautifully with a wooly, bass-heavy saturation.
The FA38 is designed by Ken Pearsall of Fetish Audio who has spent years working on and repairing these famous consoles in world-class studios.
FEATURES
Actual circuitry from the console channel strip

Signature class-A transistor sound

All components hand picked to match the console

Compatible with the Colour format
Purple PCB

Full, step-by-step assembly instructions and support
Related Products