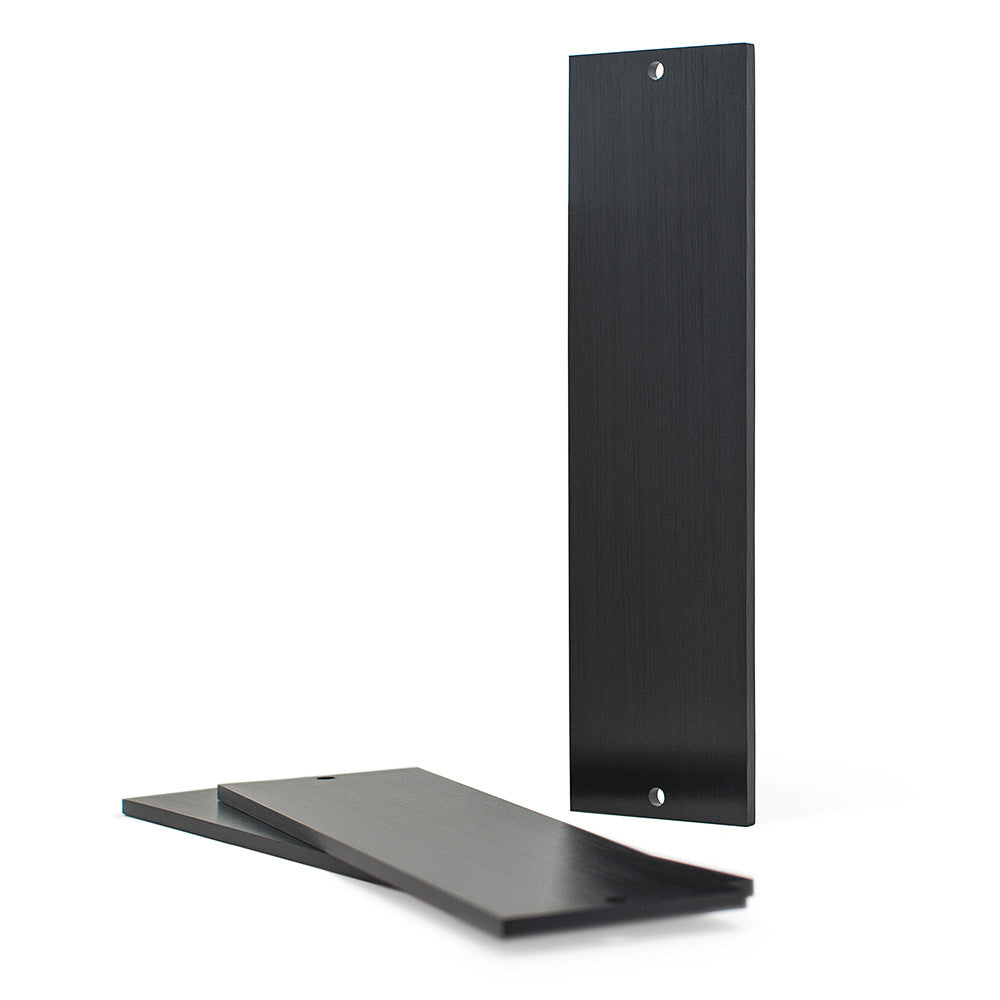 DIYRE
500-Series Aluminum Blanking Panel
Beautiful, blank front panels for your empty 500-series slots. 
Black, anodized aluminum
6063 architectural aluminum
Conforms exactly to 500-series and 51x Alliance front panel dimensions
Includes standard, countersunk mounting holes

It's like, how much more black could this be? And the answer is none. None more black.
Great product!
Fit perfectly in my CAPI 11 space rack and looks good. Came with the correct screw as well. Highly recommended! -Matt
Simple and Clean design
Cost effective and cheap. Only downside is I had to order from Germany, had to pay additional costs. Would be great if the diyre products are available in Germany. :)
Simple, beautiful, classic
How much more black could they be? The answer is none. None more black.
They get the job done! Well done DIYRE for pricing these appropriately, they fit and look great.
Related Products