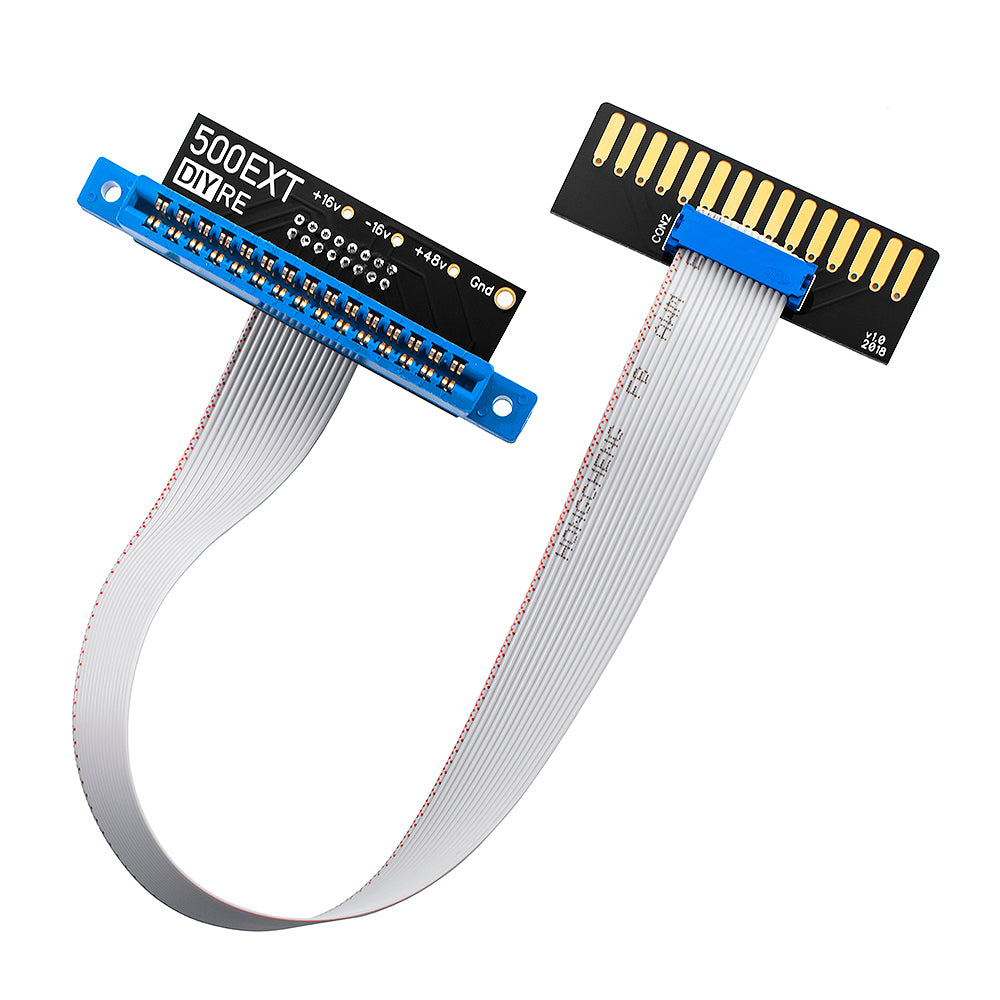 DIYRE
500EXT 500 Series Extender Kit
The 500EXT allows you to test and calibrate your 500-series modules without reaching into your rack. One end plugs into a slot in your rack, while the other provides a socket for any 500-series module.
Features
Compatible with all 500-series modules and racks
Test pads for checking power rails
10" pre-assembled ribbon extender cable
Only three parts to solder
Resources
Good stuff
Does what it's supposed to! Easy build
Great
Exactly what I've needed, perfect for calibrating 500 DIY modules
Awesome Extended!!!!
This is an awesome piece and a must for someone who wants to build their own 500 series equipment. Highly recommended
Seems to work
So far so good. We've only had it a few days
It's great
Does what it should do, makes it easy to test and repair 500 series modules.
Related Products