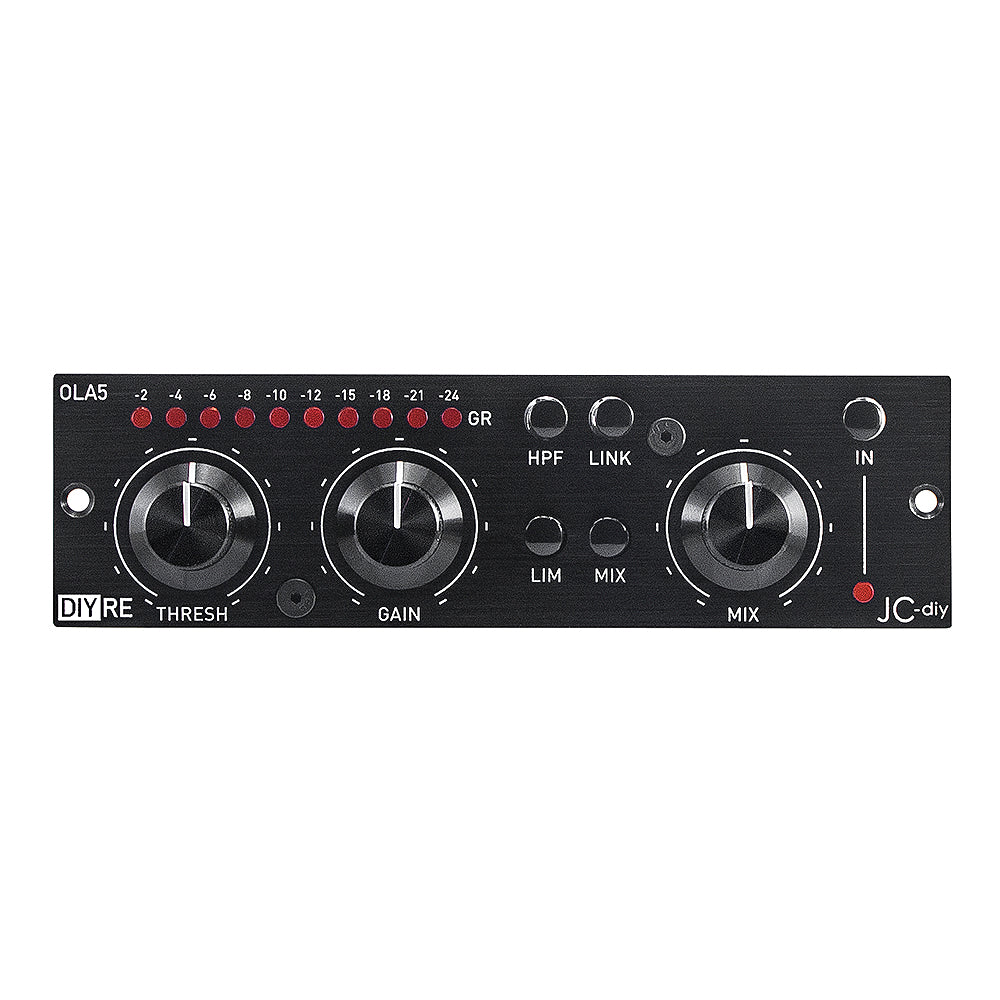 DIYRE
OLA5 Horizontal Front Panel
Use your OLA5 Optical Compressor in a horizontal rack without craning your neck.
The OLA5 Horizonal Front Panel is made from the same architectural-grade, anodized aluminum as the stock front panel. The front panels can be swapped by removing the knobs and mounting screws.
Features
Documentation
Excellent
Precisely manufactured; a perfect fit.
Related Products